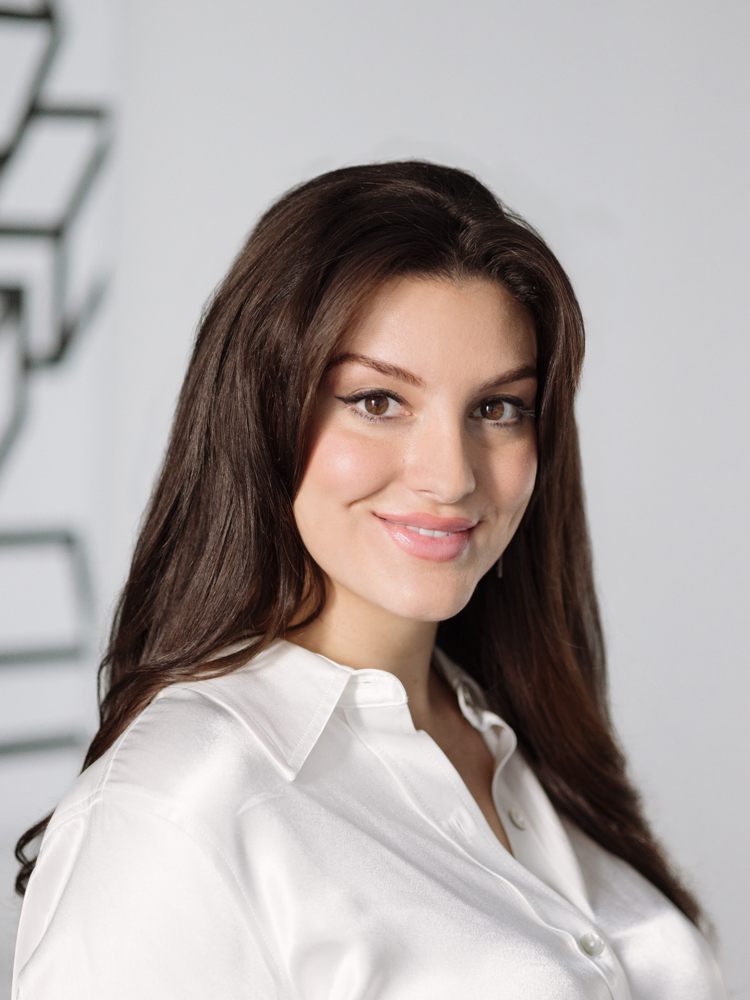 New York Law School
Admitted: New Jersey, New York

As a fourth-generation attorney, one would imagine that dinner-table debates sparked Kristina's interest in law. In fact, visiting Renaissance Faires, studying history, and learning to appreciate life from a global perspective were more the norm in the Jones household.
"My father Bill is kind and quite soft spoken," she says. "Those stereotypical qualities of lawyers you see in movies –– argumentative, competitive, and mendacious –– never applied to my family."
That openness allowed Kristina to explore a range of interests before deciding to pursue a law degree. A voracious reader, she fell in love with medieval history after reading The Canterbury Tales, has lived in England, and has traveled extensively throughout Europe. 
During her studies, she was inspired by the life of Raphael Lemkin. Born in Belarus, Lemkin was a lawyer best known for initiating the Genocide Convention. For his work in the prevention of war crimes, he received many awards and was nominated for the Nobel Peace Prize ten times.
"Lemkin spent his life fighting for human rights. His determined advocacy granted me a new perspective on how legal prowess can be a powerful vehicle for change," says Kristina. 
Before joining the firm, Kristina represented clients whose contributions to science, art, education, business, or sports made them eligible for 0-1 visas. 
"Although Kristina's a stickler for metrics and measurable results, clients appreciate how accessible and caring she is," says Matt Jones. "She once braved a snowstorm to ensure a client's paperwork would be signed on time."
At the office, Kristina enjoys the give-and-take that is a hallmark of the Jones culture. "I always feel that my opinions are being heard. This team-oriented approach encourages everyone to share their perspective, consider different viewpoints, and grow as people and as attorneys," she says. 
As the firm expands, leadership remains committed to retaining its "mom and pop" ethos. "The tenets we hold dear not only benefit our clients, but everyone who works here. A personal stake in every case, a commitment to results, and a belief in work-life balance set us apart in the best way possible." 
Never one to brag, sources tell us Kristina's also a black belt in karate. Most evenings, you'll find her recharging away from the hustle and bustle of Manhattan. "I love going on long walks around Jersey City to explore new neighborhoods," she smiles.