At Jones  Jones LLC, we have 100 years of experience working in insurance defense. Whether you are an insurance carrier, a self-insured employer, a third party administrator, or just an employer seeking assistance with your workers compensation program, loss transfer or No-Fault programs, we make it our business to successfully defend your interests, and we have the data to prove it.
24hr

Turnaround time for all communications

75%

Of Workers' Compensation cases referred are resolved with a full and final settlement

91.3%

A loss transfer recovery rate of 91.3% of amount sought
We provide comprehensive and innovative legal strategies that support our clients' goals and generate tangible results.
"Impossibilities recede as experience advances"
- Arthur Helps
"Innovation distinguishes between a leader and a follower."
- Steve Jobs
"There's a way to do it better… find it."
- Thomas A. Edison
"We are what we repeatedly do. Excellence, then, is not an act, but a habit."
- Aristotle
Discover the field's most talented team of insurance defense attorneys, from generational talent who have been industry-leaders since the creation of Workers' Compensation Defense to the most talented group of attorneys who are uniquely attuned to all of today's current needs.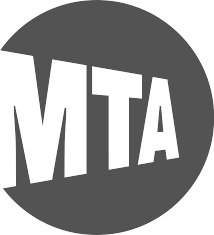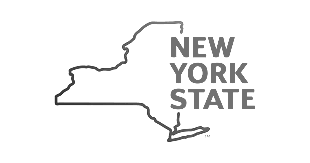 "What a fantastic result! It calls for an extravagant celebration."
— Aaron J. Broder, Esq. Author, Trial Handbook for New York Lawyers
I genuinely believe in Jones Jones. Their services have benefited my company and their unwavering loyalty to their clients leaves me confident that my most crucial cases are in good hands."
— Steve Miller, Account Manager, Emerald Claims Management
"The law firm of Jones Jones LLC has represented me on Workers' Compensation files for more than ten years. Although I have worked for different insurance carriers over the years, I have always insisted that their firm defend my files. My choice is based upon the fact that their attorneys are very knowledgeable in their chosen field and that they pay attention to even the minor details of each file I assign them."
— Luz Acevedo, Eastern Claims Region, Crum & Forster
Jones Jones LLC knows that workers' compensation claims can be complex. In an industry bogged down by forms, statutes, and filings, we aim for efficiency… Read More »
We would like to take this opportunity to thank you for playing such an important role in the rapid growth that we have experienced over… Read More »



Make a Legal Partner for Life.
Thank you for visiting Jones Jones LLC.
Clearly there's a lot we could tell you about our firm. But as a client, it really comes down to four simple words:                                   
They're the pillars of our firm ––
They guide everything we do ––
And they help us win more cases ––
The result? A level of excellence that's simply unmatched. Pooling our talent creates a powerful engine for achieving major victories –– including yours.
Contact us today to make a legal partner for life.
Contact Us To Get Started