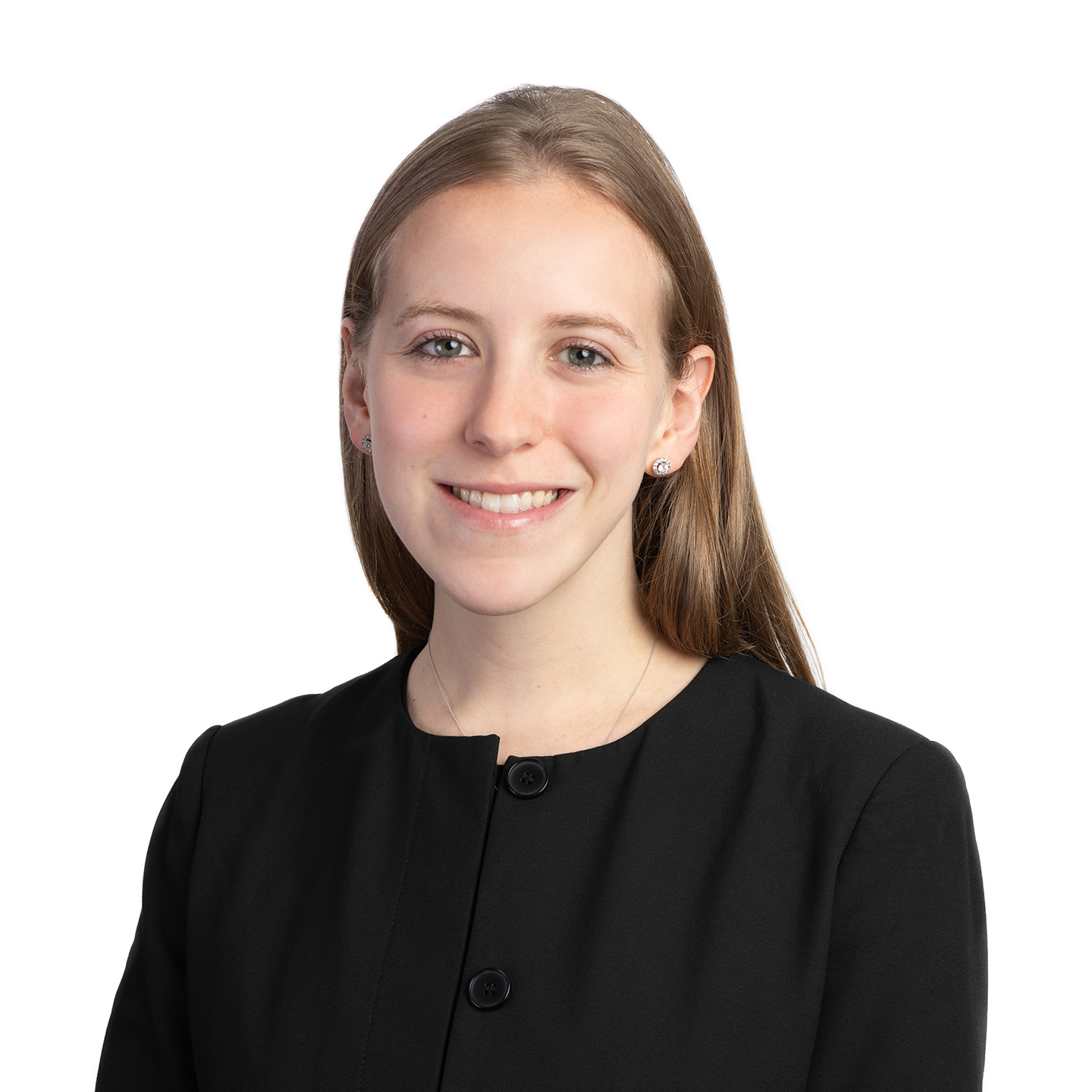 William & Mary Law School
Admitted: New York

BECAUSE TRYING* IS EVERYTHING
Raised in Smithtown, New York, by an oral surgeon and nurse, Samantha would've had a big head start if she decided to study medicine. But something about those math and science classes didn't feel like a true calling.
"What I loved was reading, writing, and social studies so I majored in government at Hamilton College. It was a class in constitutional law and a seminar in criminal law that really clicked," recalls Samantha.
There, she learned to research case law and formulate oral arguments. "It was both nerve racking and exhilarating. It felt like a win every time I found cases supporting my position. Making persuasive arguments was enormously rewarding."
A graduate of William & Mary Law School, she accepted a position with a workers' compensation safety group, learning the intricacies of New York State workers' compensation law.
She was soon working alongside attorneys from Jones Jones. "I admired their upbeat, can-do attitude. It was clear they were extremely hard working, but they never seemed frazzled. I could see how supportive they were of one another."
When asked to join the team, she jumped at the opportunity.
"I felt a kinship with Ian Leaderman because we previously worked for the same company. His transition convinced me that Jones Jones would be a good fit for me, too."
One of Samantha's favorite aspects of this specialty is the social side, as the workers' comp community in New York is relatively small. "You speak to many of the same people on a daily basis and develop relationships, not just with members of your own firm, but other firms as well," she says.
Her daily visits to the workers' compensation board mean interacting with claimants, attorneys, judges, and clients. "It's here that we work out issues such as the extent of injuries, appropriate medical treatment, and fair compensation. Thankfully, most cases can be negotiated with the claimants' attorneys."
In getting to know Samantha, colleagues weren't surprised to learn she played rugby in college. "It teaches you the value of communication, perseverance, and supporting your teammates," she says.
Samantha also gains strength from a close-knit family back in Long Island. With parents who've been happily married for 30 years, and a large extended family, there's always someone to offer guidance. "Family taught me the importance of considering other's needs and of good communication, which is essential for succeeding in the legal arena."
Downtime includes learning how to cook (with the help of meal-prep kits), dancing, and catching an episode of "The Bachelor" when times allows.
The biggest lesson learned so far? "For clients, nothing is scarier than the unknown. Explaining exactly how cases may play out really puts them at ease. My goal is to understand what my client wants and do everything I can to win," she says.
In rugby, that's called a "try*." But you can call it a touchdown.