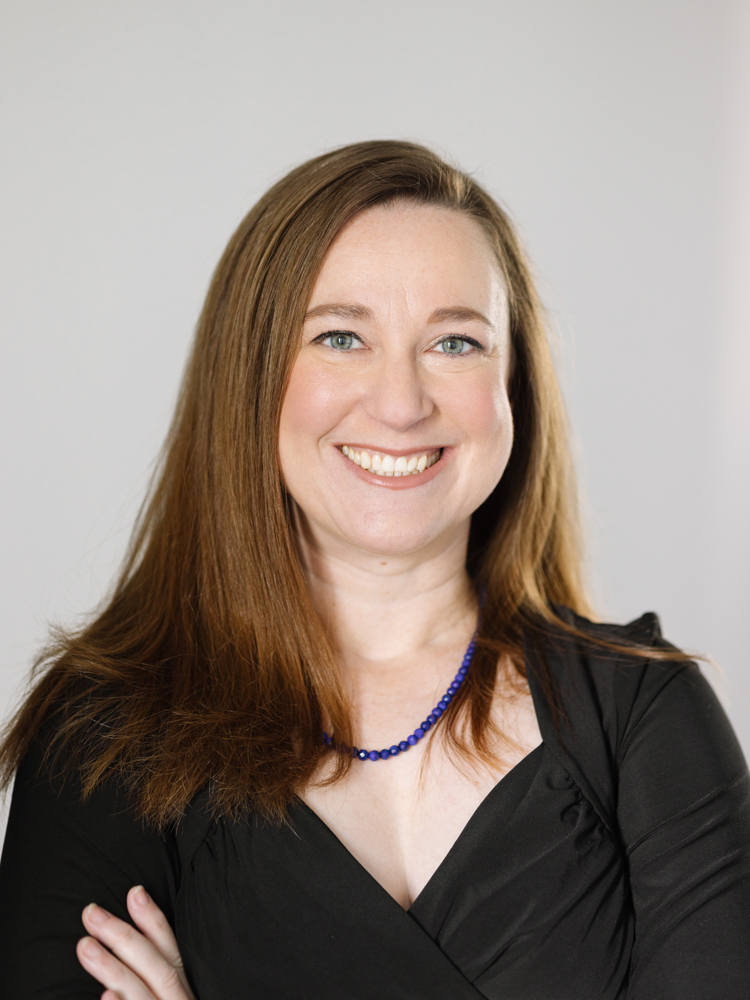 Brooklyn Law School
Admitted: New York

Even as a kid, Molly was inspired to conquer mountains––giving her a special outlook on work, life, and relationships.
"I've been snowboarding most of my life, which always surprises people," says the Level 1-certified instructor who spends winter weekends teaching in the Catskills. "I love working with students who are doubting their abilities and showing them how capable they really are."
As the first female snowboarder at her school in Western New York, back when boys still dominated the sport, Molly learned how to advocate for herself––and ultimately for others.
With a bachelor's degree in studio art and a master's in museum education, she originally planned to use her law degree representing artists and cultural institutions.
Fortunately for us, she now uses that creativity to serve our clients, from finding on-point case law to presenting facts in a compelling narrative. "I do think a background in art and museum education helped me become a better storyteller," she says. "It's easy to see all cases the same way, but one unique detail can help us win the case."
With expertise in transit law, Molly handles accident and occupational disease claims for a large self-insured employer. "These cases can be surprisingly nuanced," says Molly. "By laying out the facts in a creative but logical way, we can often show that our position makes more sense." Molly also spends a good deal of time drafting persuasive appeals and rebuttals that can turn a loss into a victory.
On challenging days, she relies on her colleagues at Jones Jones to lend an ear and work through strategies. "Their intelligence, ingenuity, and sense of humor turn stressful moments into learning opportunities," she says.
Known for being hands-on, we were tickled to learn that Molly was once a toy tester for Fisher-Price, which is headquartered in her hometown. "My first real job was back in preschool," she laughs. "I played with prototypes to help designers and engineers make toys to engage young minds."
These days, audiences enjoy Molly's own designs in galleries from New York to California, a passion that continues to ignite those right-brain inspirations.
Her bottom line on success? "I've succeeded when my clients feel heard and understood."