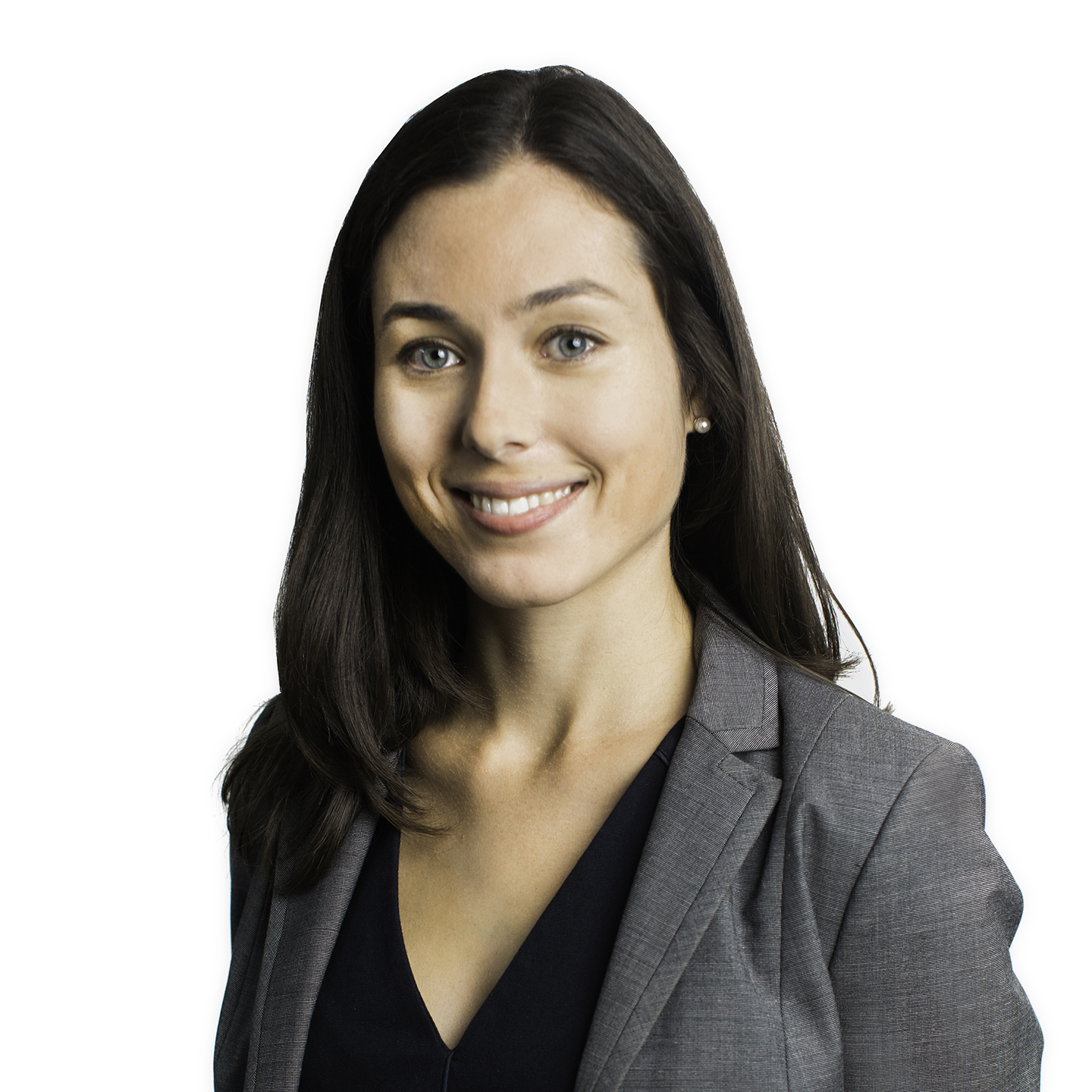 Queen's University
Admitted: New York
You'll never catch Kathleen bragging about graduating at the top—the very top—of her law school class, so we're happy to do it for her. "I went to law school on the advice of my teachers," she says, "but soon came to love how it revolves around logic, yet focuses on people and their needs."
Originally from Carmel, New York, Kathleen's parents moved the family to the North of Ireland when she was just 13. An exceptional student, she earned her law degree from Queen's University in Belfast, and has recently found her calling in workers' compensation law.
Here at Jones Jones, Kathleen spends the majority of her time attending hearings, drafting appeals, and handling settlements, which she finds equally challenging and stimulating. "I enjoy the precision of the law, and how we can translate that into meaningful results for our clients," she adds.
While earning an LL.M. degree at NYU, Kathleen was a volunteer mediator in the Bronx County Court, assisting with small-claims disputes. Her meticulous nature and solid problem-solving skills were a great asset then, and make her an ideal fit among the Jones team. "The environment here is very special. My co-workers are hardworking and knowledgeable, but also extremely amiable and willing to share that knowledge."
Outside of work, Kathleen practices yoga, enjoying both the physical fitness and mental clarity it affords. "It makes me a calmer, more level-headed person. It allows me to return to work fully recharged."
Ireland's proximity to so many top destinations sparked a love of travel that has remained. Next stop? The Greek Islands. "It's wonderful to experience new cultures, but living in New York offers quite a diversity, too." Calling it a cliché, she touts the city's legendary (and inexpensive) array of culinary options. "I love how simple yet delicious good Italian food is. I not only enjoy finding new restaurants, I also like to cook. I'm a big Food Network fan," she says.
In 2010, Kathleen was chosen to participate in the Los Angeles Irish-American Bar Association Judicial Externship Program, working for two federal district court judges in L.A., an experience that "allowed me to polish my research and writing skills, gave me great exposure to the inner workings of the U.S. legal system, and solidified my resolve to establish my career here."
"I love how I'm challenged to deal with so many diverse issues. I work hard to produce the best results possible, always be accessible, and keep clients in the loop. In this field, effective communication is key."