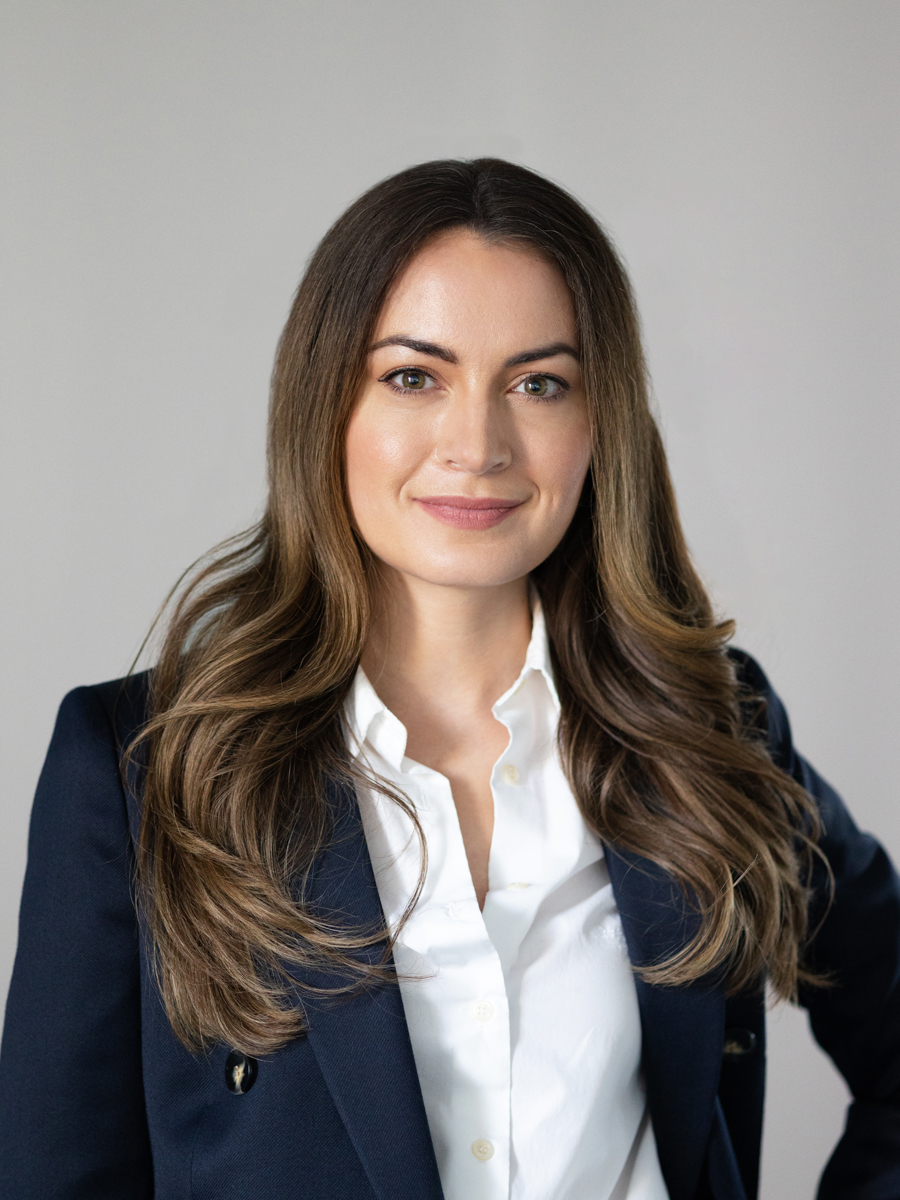 Brooklyn Law School
Admitted: New York
When you spend your college weekends rising at 5 a.m. to pursue a passion, you certainly stand out from the crowd. That dedication landed Katie a spot on Rutgers's competitive equestrian team, an experience she treasures.
A rider since the age of six, Katie always enjoyed the focus and discipline involved in the sport. "The physical and mental preparation it requires is very centering. And I cherish the connections I made with fellow riders at college." she says. "All of those young women have gone on to achieve amazing things in their careers."
At Jones Jones, she relishes the in-depth research involved in workers' compensation cases. "Katie is passionate about going the extra mile to advocate for her clients, and always does so with a smile," says colleague Marc Neuman. "She has a thirst for knowledge and is a pleasure to work with."
In fact, her interest in law developed early in life. In high school, she secured an internship that exposed her to employment law and cemented her desire to pursue it as a career. While studying at Brooklyn Law School, she completed internships at Kings County Supreme Court and the New York City Council and served as an editor for the Brooklyn Journal of Corporate, Financial & Commercial Law.
When asked what she enjoys most about Jones Jones, she replies "the people" without hesitation. "I am part of a great team of attorneys who really love what they do. We include clients throughout the legal process, and value their input. It's rewarding to work with people who put their colleagues and clients first."
We were quite surprised to hear that Katie is a huge fan of controversial UFC star Ronda Rousey. "What an inspiration," she says. "She is undefeated, finishes most fights in under a minute, and is arguably the best pound-for-pound fighter in the UFC. I can't wait to see her live when New York legalizes UFC."
As it turns out, Ronda sees her sport as the ultimate metaphor for life saying, "Everything I learned through judo and MMA, I applied to every area of my life. I'm very lucky that I had a productive outlet from such a young age."
Makes perfect sense, actually.