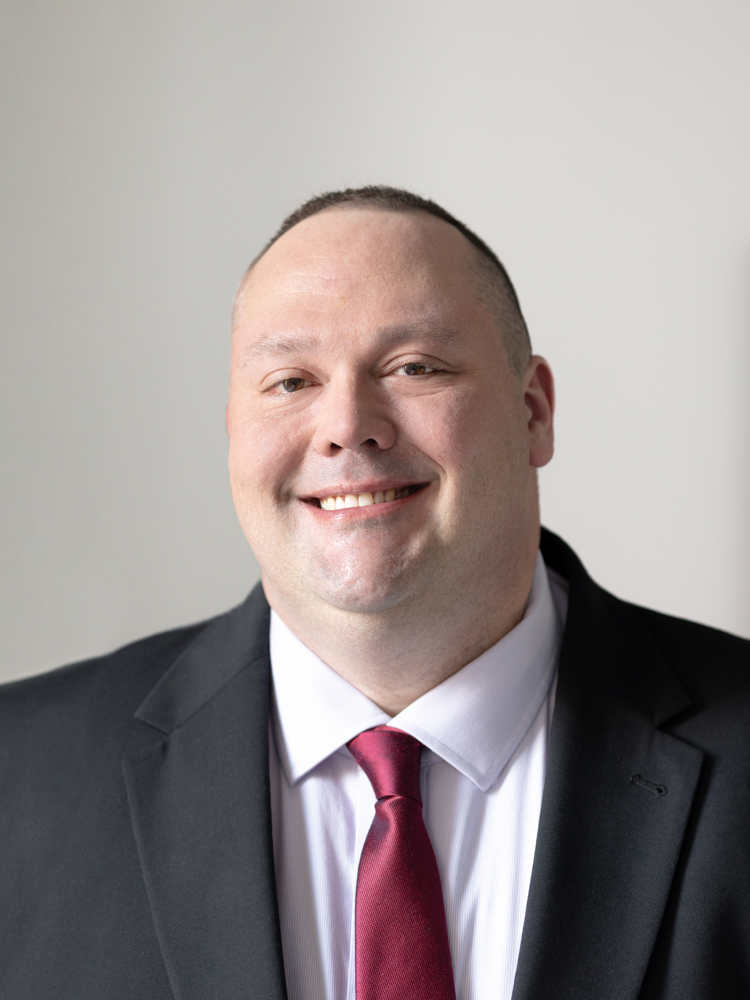 Albany Law School
Admitted: New York

For a lucky few, ambitious dreams take hold early. Inspired by his father, a court reporter for New York State, Joshua was always fascinated by the practice of law. Accompanying his dad to work as a kid, he enjoyed watching legal proceedings and soon set his sights on a career in law.
A huge fan of Perry Mason and Ben Matlock, Josh loved watching these fictional icons overcome any obstacle. "The idea of using words and thoughtful arguments to achieve your end goal was always appealing to me, as was the research and writing that law requires," he says.
Familiar with the firm's reputation, Josh jumped at the chance to join Jones Jones when an opening became available. He especially enjoys the fast-paced nature and diversity of workers compensation law.
Currently residing outside of Saratoga Springs in New York's Capital District, Josh is also a world traveler who's lived and studied in Kenya. Describing it as "one of the best experiences of my life," he returned home with a deep appreciation for the rights and opportunities afforded to U.S. citizens.
Born in Binghamton, New York, with family roots in Worcester, Massachusetts, Josh's big league loyalty lies firmly with the Boston Red Sox. "I feel that baseball, in many ways, is a metaphor for life," he says. "The careful planning and execution prior to each pitch is instructive. Plus, we never know how the game will end until it's completely executed. I approach work with the same mentality."
Josh explains that, in workers' comp, the best outcome is often a negotiated result borne of compromise. "While this may not make everyone perfectly happy, it offers the greatest benefit to clients over the long term. It also helps drive down the cost of litigation."
As for client relationships, he approaches each one individually depending on their needs and goals. "There's no cookie cutter answer to any case, but I work hard to ensure that clients never pay more than their fair share under the law. If that means going to court, I'm prepared to vigorously defend their interests."
In the off hours, you'll find Josh spending time with his wife, reading, playing video games, and doting over Maggie, their adopted beagle-feist mix who now rules the roost. "I'm like a new dad who takes way too many photos of the baby. It's pure bliss watching her enjoy her best doggy life."
Feel free to ask for photos of Maggie anytime you run into Josh. He's got plenty to share.