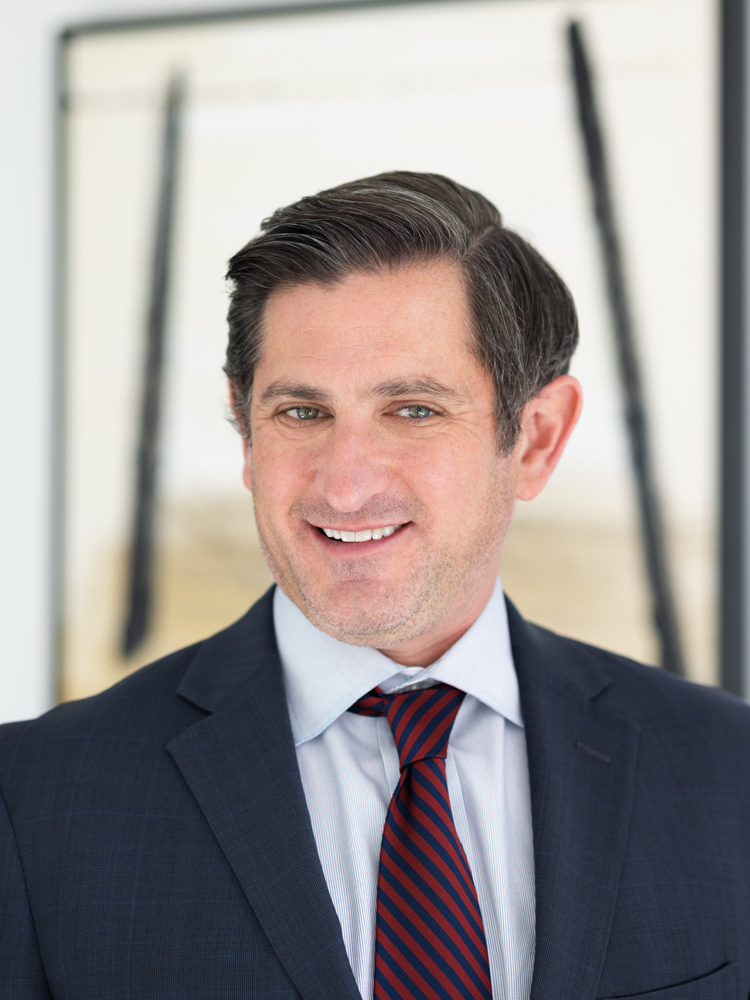 Touro College Jacob D. Fuchsberg Law Center
Admitted: New York

How do you begin the workday with a clear mind, laser focus, and energy to go the distance? With a 3-mile run at 5 a.m. if you're Ian Leaderman. "I've enjoyed early morning runs since I was 15," he says. "It's the best way to prepare for a challenging day ahead."
Naturally interested in what motivates and drives people, Ian went to graduate school for criminology and sociology. When it was time to choose a career path, however, a heart-to-heart with his father convinced him that law was his true calling.
Luckily, our own Marc Neuman had the opportunity to see Ian in action and invited him to join the team. "I collaborated with Ian when he worked for a major safety management company and was really impressed with his claims handling ability, character, and knowledge," says Marc. "I knew he'd be a great fit for Jones Jones."
Originally from Atlanta, Ian has lived in the New York area for more than 20 years. Early in his career, he represented clients at the Legal Aid Society of Nassau County and has since worked in a variety of insurance defense roles.
"I came to see that everyone, from an indigent individual to a large insurance carrier, deserves a strong defense," says Ian. "The supportive environment at Jones Jones allows for everyone to achieve their objectives."
Following his passion led Ian not only to rewarding career, but to the love of his life. "I met my wife in court, on opposite sides of a case. After a year or so of seeing her regularly, I asked her out. The rest, as they say, is history."
Their dueling viewpoints fill the house with "spirited debates" to this day, he jokes. "That said, we have tremendous mutual respect for the each other's positions and view of the law."
Today, that home includes a young son who, aside from a peanut allergy that keeps them on their toes, fills their days with lots of joy and laughter.
Not surprisingly, Ian and his wife are using the opportunity to learn all they can about food allergies, raise awareness throughout their school district and community, and safeguard as many other children as possible.
That's exactly the kind of person you want on your side.