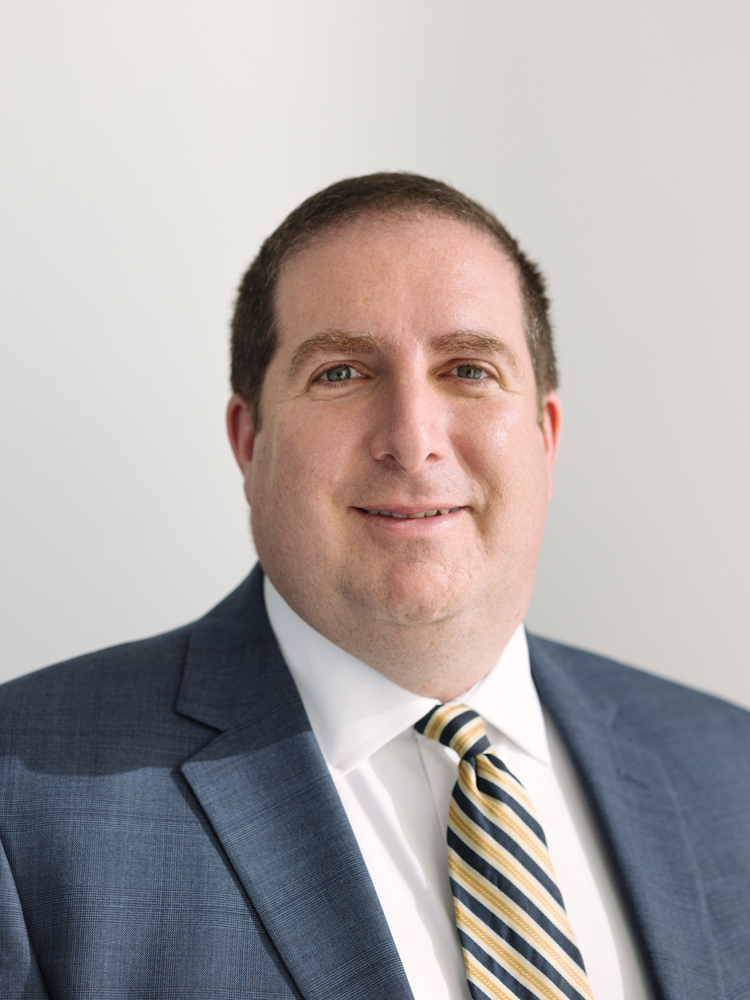 Benjamin N. Cardozo School of Law
Admitted: New York, New Jersey

UP FOR A CHALLENGE. OUT TO WIN.
Starting his studies as a chemistry major, David soon realized that life in a lab would never be dynamic enough to satisfy his curious and competitive nature. Law school was the perfect fit, as was an unexpected offer to join Jones Jones. After 15 years with the firm, David still finds the work energizing and his colleagues a joy to work with.
"I deal with every aspect of workers' compensation, from the initial stages of the claim through settlement, litigation, and the appeals process, all of which present unique challenges," he says.
Traveling throughout the state of New York and learning different aspects of the law provided the variety and challenge David thrives upon. He also enjoys time spent at the home office. "I really like the people I work with on a daily basis. We have a great group of attorneys, both at Jones and at other firms that practice in this area. The camaraderie is great and our reputation is strong, yet there's always time to catch up and check in on each other's kids."
David, his wife Leora, and their children Ari, Rose, Elisheva, and their dog J.C. give back to many community groups, a favorite being Friendship Circle, a charitable organization that provides a host of services to special needs children and their families.
During football season, David can be heard rooting for the New England Patriots—or at least trying to. Outnumbered (and drowned out) by Giants and Jets fans, David has held his own, standing by his team despite unrelenting, but good-natured, taunts.
That sense of loyalty does not go unrecognized by colleagues and clients who often compliment David's unwavering determination to deliver good results.
"We work to develop both litigation and settlement strategies, as appropriate. In terms of client relationships, I think we are able to get the best outcomes for our clients because we communicate effectively and work well as a team. Our firm does a great job of facilitating an open dialogue among clients, attorneys, and support staff. I believe this allows us to have a mastery, not just of particular issues in a given case, but of what our client's goals are for the claim."
David's one guilty pleasure, which only serves to sharpen his keen sense of strategy, is semi-regular rounds of poker. "It's all in good fun—but I'm still out to win."