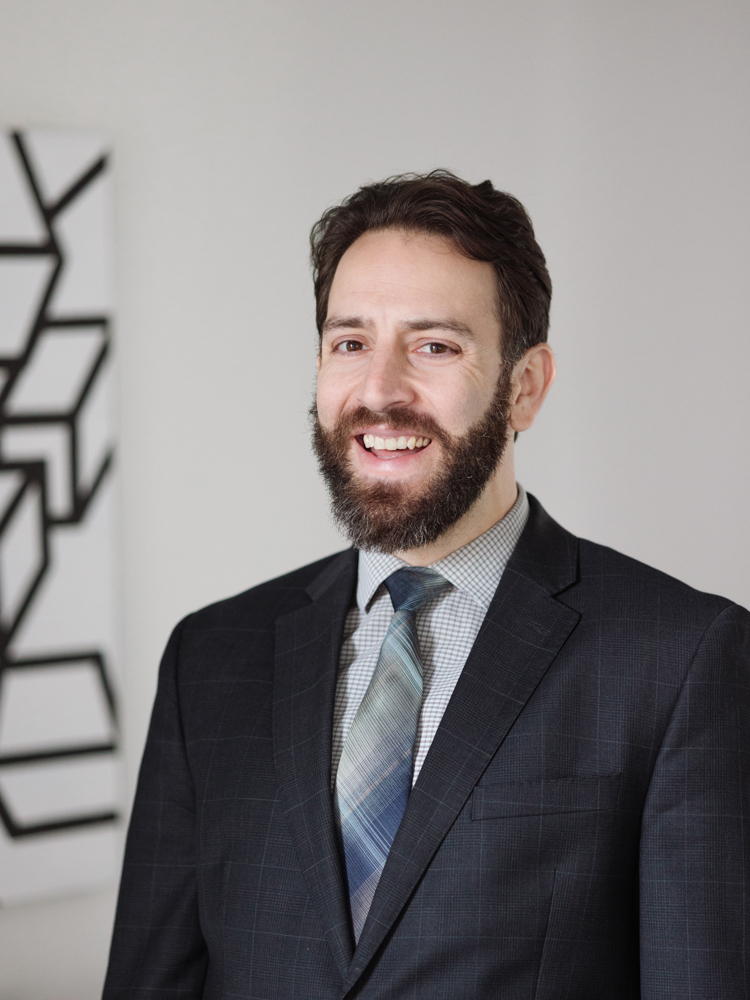 Brooklyn Law School
Admitted: New York

A PSYCHOLOGICAL ADVANTAGE
Unlike the majority of attorneys who take the poli sci route, Chris earned his undergraduate degree in psychology, holding a variety of positions in the field before trying his hand at paralegal work with Jones Jones.
"I also considered medical school because I've always enjoyed science, but once I understood the complexity of dissecting legal precedent, especially in worker's comp, I was excited for the challenge," says Chris.
A quintessential straight shooter, Chris is known for his honest, direct approach to client relationships. And while behind-the-scenes negotiations may be complicated, his ability to create clarity for every client is what sets him apart. He's also passionate about minimizing the effects of frivolous lawsuits.
"I believe my background in psychology offers insight into the claimant's motivations," he says. "Understanding why someone is pursuing compensation can help us reach a settlement that perhaps both parties can feel good about."
A native New Yorker, Chris grew up on Long Island and is an avid fan of the great outdoors. A competitive rower in college, he also loves swimming, camping, or any activity that gets him outside.
Maintaining a sense of freedom in his personal and professional life is what drew him to Jones Jones. "The culture here is really refreshing. Our high level of trust means that everyone feels free to work at their own pace, in their own style. It makes for a close-knit office environment and great work/life balance," he says.
As the proud father of an active pre-teen, Chris hopes his daughter will take to snowboarding like he did as a kid. "She's more interested in skiing right now, but as long as we're enjoying the slopes together I'm happy."
Chris's near-term plan is to continue honing his workers' comp skills at Jones Jones. We're excited to watch his legal expertise continue to flourish.