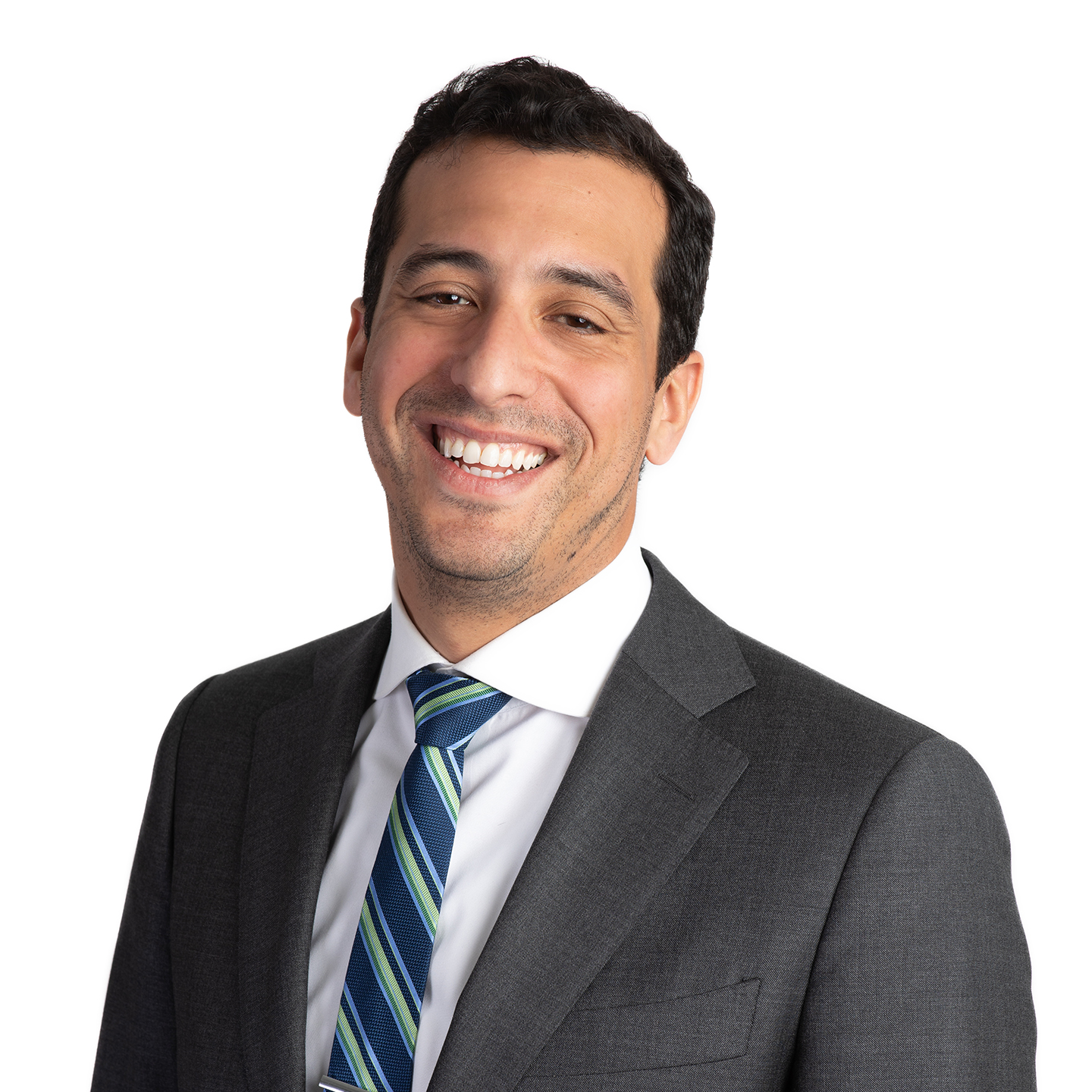 Hofstra University School of Law
Admitted: New York, Florida, Puerto Rico
From Supreme Court rulings to true crime dramas, there are plenty of ways people are enticed into practicing law.
For Jose, inspiration struck closer to home. "I thought about my friends and family when I decided to pursue law, of being there with legal expertise if ever they needed guidance and support," he says.
Originally from Puerto Rico, Jose moved to Brazil at 10 when his father was transferred for work. As the youngest of four boys, with nearly 30 cousins, large family gatherings were the norm—and fertile ground for spirited debates, defending one's viewpoint, and sometimes getting trounced.
This early exposure to lively deliberation around complex topics like inflation led Jose to study International Economics as an undergrad at American University in DC and later attend Hofstra University School of Law.
The requisite overachiever, Jose has been admitted to the New York, Florida, and Puerto Rico bar associations, a feat reached by a rare few.
Today, Jose's extended family spans the eastern United States, Denmark, Paris, and Berlin. "I love to travel and visit family members around the world. But even on vacation, I'm never out of touch with my clients. It's just who I am," he says.
Befriending Sarah Thomas on his second day as a lawyer, it would take ten more years for Jose to join Jones Jones. "I always knew he would be a great fit," she says. "He's such a positive person, skilled litigator, and leader to others on the team. Finally, the timing was right."
What Jose enjoys most about workers' comp is the versatility. "The workday can include everything from hearings to appeals to client presentations. The variety keeps me sharp," he says. "And our industry is always changing, so clients need and deserve a legal team that stays ahead of the curve."
In rare moments of downtime, you'll find Jose binging crime documentaries on Netflix, but to call it zoning out would be misleading. "I'll identify mistakes that the attorneys have made—and work out what I would've done differently," he jokes.
Like most of the Jones Jones crew, his dedication to his craft, his clients, and the industry at large is verging on obsessive, but he wouldn't have it any other way. As for friends and family, they've grudgingly accepted that Jose and his phone rarely part ways. "With our volume of work, constant communication is necessary. It's crucial that nothing slip through the cracks," he says.
While it may have taken a decade, we're ecstatic that Jose is finally on our team.